For the uninitiated, the mention of baskets and straw bags brings to mind a bulky, woven bag that one may have brought to the market. To the fashion-minded, they might be just that, but they're set out to be bigger in 2019; this year is just when the trend is breaking ground.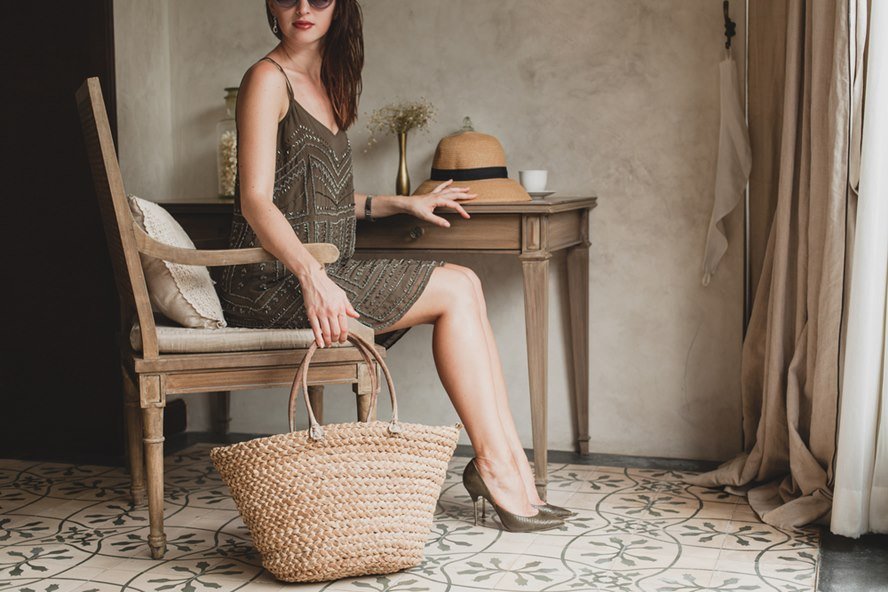 Bags woven out of rattan, straw or raffia, among others, are nothing new. The practice is said to be done in as early as the ancient Egyptian civilization; if you need proof, you can just refer to hieroglyphs that sometimes depict the ancient Egyptians holding a structure that is all too familiar to us today. And this year isn't the first to make them fashionable either—British actresses Audrey Hepburn and Jane Birkin flaunted the bags in their heyday, and were considered to be chic as much as the icons who loved them. But even though the familiar faces rocked them in unconventional means, back then, they were pretty much limited to travel purposes. The bags made out of natural fibers looked out of place as much as straw hats if not set against a tropical paradise.

Fashion does one of the things it's best at with the basket and straw bags. Not only are the bags back, but they have also captured the imagination among those in the high ranks of style and fashion. Notable designers have spun the practical construction to be appropriate even in the absence of sundresses and flip-flops. The woven bags are made in all shapes and sizes, bearing names of coveted brands around the globe. It doesn't hurt that they are slowly gaining traction from celebrities and social media influencers alike.

It's only reasonable to assume that they'll be the hype in the following year, and we're excited as much as you are. Worried about prepping up? No need to fret, we're here to help! After you're done checking out style inspirations, see the suggestions we've rounded out. We're sure there is a stylish basket or straw bag among our list that will speak to your personal style.